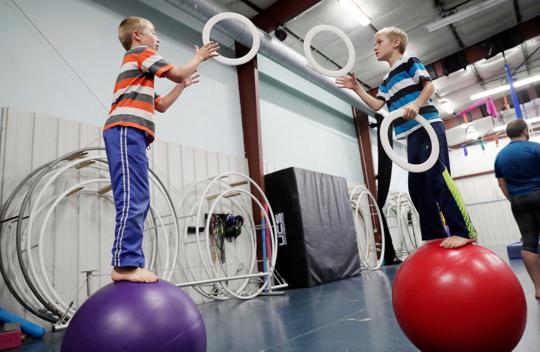 Wisconsin State Journal
(10/14/2017)
-
The Wisconsin State Journal did a feature story on the Madison Circus Space and our capital campaign to raise money for the new space was a feature. Check it out.
Wisconsin Life
(11/2/2017)
-
Wisconsin Life did a feature story on the German Wheel community at the Madison Circus Space. Check it out. 
Capital Campaign Launched
(3/16/2017)
-
The Madison Circus Space is incredibly proud to announce the launch of our capital campaign! As part of an exciting redevelopment project, the Madison Circus Space has the opportunity to build and own a brand-new, permanent home for the circus arts in Madison. On the same block as our existing location on Winnebago Street, the […]
For the latest updates, please visit our Facebook Page or sign-up for our monthly newsletter.