Schedule
Tuesdays, 5:00PM – 6:00PM
Please check our calendar before coming to practice.
Fee
Fees:
1 x week: $64 / student / month (TUE)
2 x week: $95 / month (TUE + THUR)
10% OFF for additional siblings
INCLUDED in the KineOasis Unlimited Family Membership.
Multiple Family Members taking our classes? Our UNLIMITED Membership includes ALL classes and ALL Family Members (Kids, Parents, Grandparents)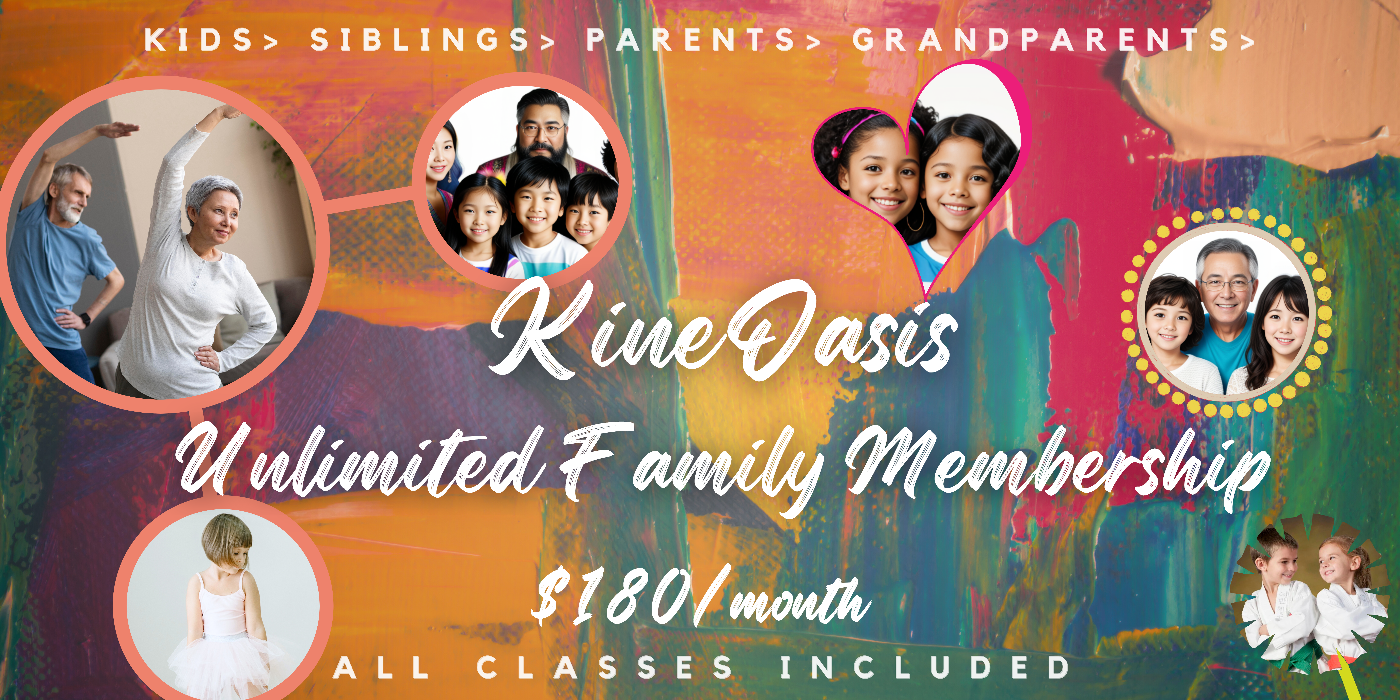 If you have any questions please contact Bo directly at:
Phone / SMS: 5 3 0 – 9 1 3 – 9 5 2 3
Prerequisites
None
Class Description
OpenMAT is a Martial Arts-based learning program (10 & UP) inviting intelligent introspection beyond the confinements of standardized forms and traditional rituals.
Built on a foundation of Mutual Respect, OpenMAT evolves as the student develops practical skills through practical applications with a critical thinking oversight. OpenMAT Program is a learning through movement playground, a space we hold safe for everyone, regardless of their skill levels and/or individual differences.
OpenMat is an accelerated Martial Arts learning practice based on exploration of movement, strategy, and common sense defense. It is also a progressively intensive full body workout.
Explore Movement and Partner Work using Martial Arts Training principles and elements revised and adapted to our present day reality within an exploratory and practical context while taking individual factors into consideration.
About the Instructor
Bo has accumulated 40+ years of practice and 20+ years of instructing Martial Arts at different levels and ages. 
Started Okinawan Goju-Ryu at the age of 13, became one of the Founders of the first Romanian Martial Arts Federation, and later an Aikido Instructor with the Romanian Aikido Federation under Dan Ionescu Shihan. Over the years, he has expanded his movement vocabulary to incorporate everything useful and practical for achieving and maintaining a healthy mind inside a healthy body.
After years of practice and exploration, Bo shifted focus from the ritualistic and often unilateral nature of traditional martial arts training to researching and incorporating teaching methodologies across various Martial Arts styles, with the goal to support a Developmental, Enhancement, Performance, and Recovery Movement-based Program for all ages. He recently started The Grasshoppers Club and welcomes everyone interested to explore and discover ways to Re-Think Martial Arts in a modern and intelligent ways. While still practical from a "martial" perspective, Bo's classes are adapted to a modern society that demands mental and emotional resilience, critical thinking, and teamwork.
Bo's open invitation to everyone is to Re-THINK Martial Arts, and his favorite quote is "A teacher is a student who teaches in order to continue his study" (Mochizuki Minoru Sensei).